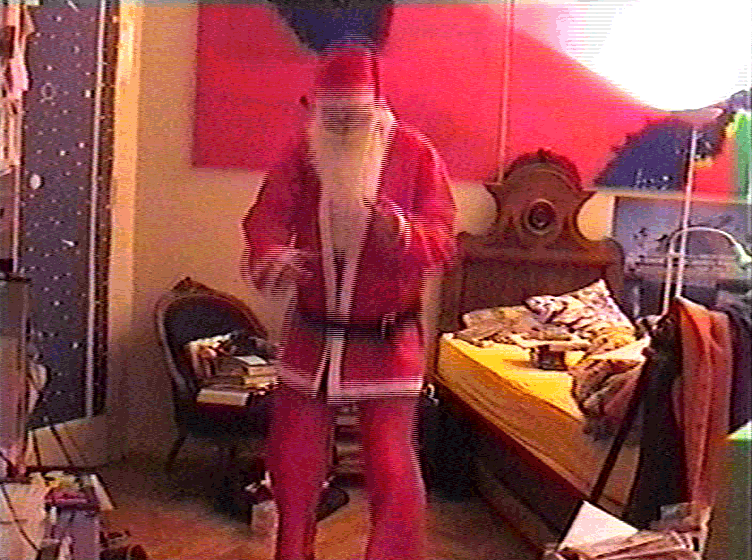 Citations from the video Santa by Sašo Vrabič, 2001
Screening of a new curated video programme Happy and merry … from the DIVA Station archive on Wednesday, 15 December 2021 at 7 pm at Galeriji Simulaker Gallery in Novo mesto.
The programme is the result of a collective selection of videos and films from the DIVA Station archive, which was prepared especially for the Simulaker Gallery at the end of the second year of the corona period by the SCCA-Ljubljana team Lara Plavčak, Vesna Bukovec in Peter Cerovšek. In it, we included playful and sarcastic works with a distinct creative imagination, which at times flirts with the absurd. The end of the year is a time of joyful celebration and a time when we proverbially look to the past and imagine the future. We live in a time when reasons for optimism and joy need to be re-invented over and over again, which could be the task of this selection of moving images as well.
Artists: Ana Čigon, Nataša Berk, Mladen Stropnik, Nataša Skušek, Zvonko Čoh & Milan Erič, Ana Nuša Dragan, Keiko Miyazaki, Sašo Vrabič, Sašo Sedlaček, Tomaž Furlan