The list of research and thematic programs of video art in Slovenia presented on exhibitions at international festivals and in galleries or in the SCCA Project Room.
2020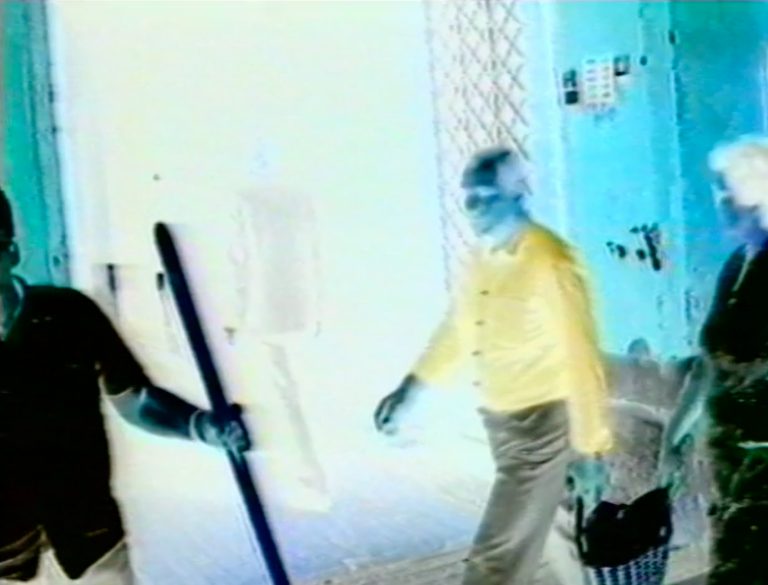 Group exhibition of video works from DIVA Station archive
10 – 28 January 2020
Kino Šiška, Ljubljana
Curators: Vesna Bukovec, Peter Cerovšek
Artists: Zemira Alajbegović / Neven Korda, Martina Bastarda / Mateja Ocepek / Nataša Skušek, Cym / Luka Dekleva / Luka Prinčič / Jodi Rose, Ana Čigon / Lea Jurišić / Teja Reba / Barbara Kapelj, Nika Ham, Neža Jurman (Nez Pez), Danilo Milovanović, Katarina Rešek (KUKLA), Sašo Sedlaček, Maja Slavec
he group exhibition presents a selection of ten video works from the archive of the DIVA Station. They were made in different periods and within different contexts. The works, diverse in style and content, can be connected on three levels. They share the placement within the urban area of Ljubljana and her city edges. They share the specific usage of sound in dialogue with the visual, and above all, they share the questioning and violation of rules and restrictions. The selected works represent independence, mischief, rebellion.
2019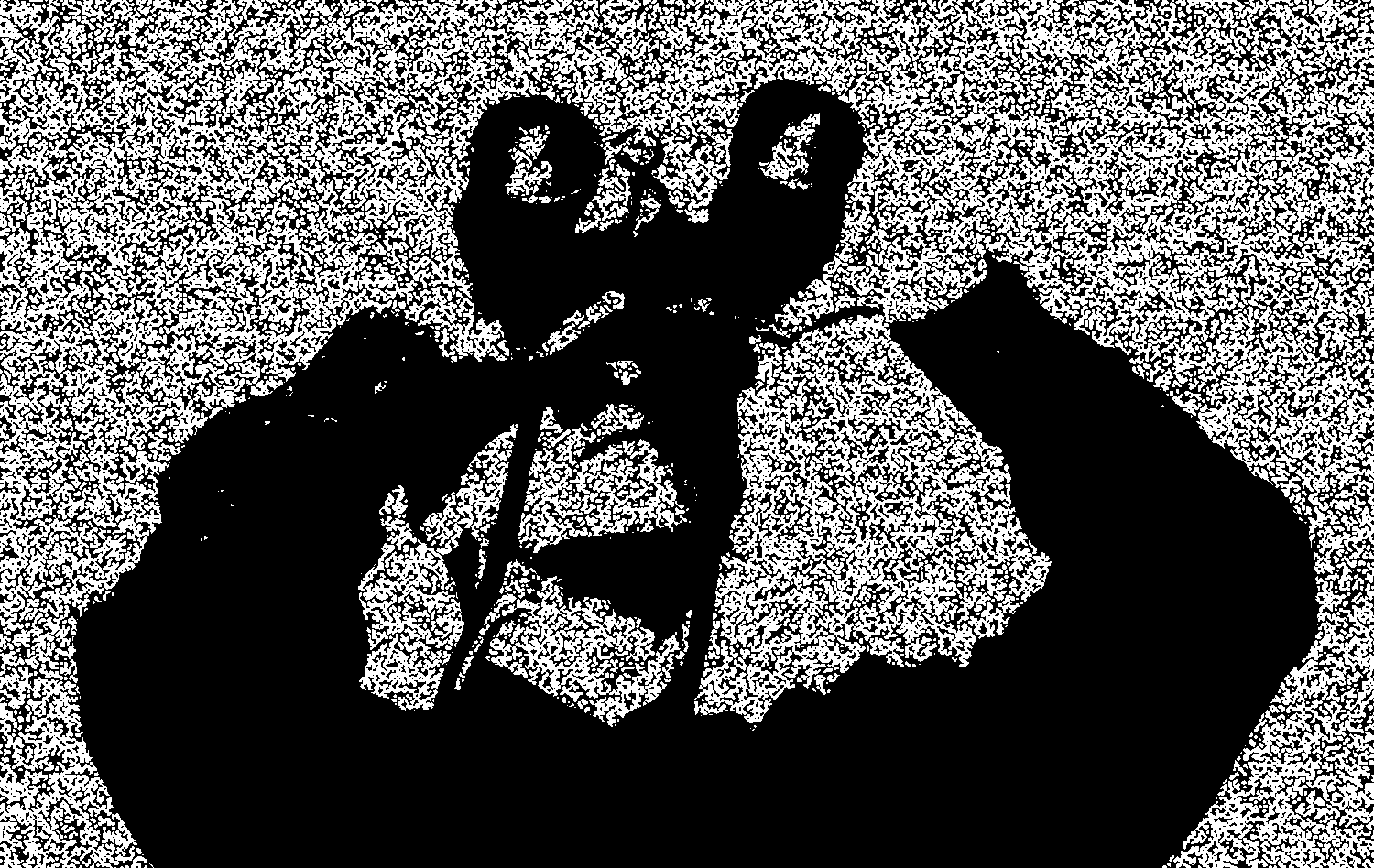 25th International Festival of Contemporary Arts – City of Women
Group exhibition
24 September – 7 October 2019
Alkatraz Gallery, AKC Metelkova, Ljubljana
Curators: Vesna Bukovec in Ana Čigon
Artists: Zemira Alajbegović & Neven Korda,* Nika Autor,* Vesna Bukovec,* Jasmina Cibic,* Ana Čigon,* Andreja Džakušič, Ana Grobler, Marina Gržinić & Aina Šmid, Đejmi Hadrović, Maja Hodošček, Sanela Jahić, Neža Knez, Polonca Lovšin,* Aprilija Lužar, Nika Oblak & Primož Novak, Ana Pečar & Oliver Ressler, Nataša Prosenc Stearns, Marija Mojca Pungerčar, Pila Rusjan, Duba Sambolec, Zvonka T Simčič, Nataša Skušek, Metka Zupanič, Valerie Wolf Gang
International festival of Contemporary Arts – City of Women is celebrating 25th anniversary. SCCA-Ljubljana together with video and new media archive DIVA Station joins the festival as a partner organisation. Artists Ana Čigon and Vesna Bukovec, as well a DIVA Station co-worker, curated a group exhibition Cheers to Women! 25 years of Film and Video with emphasis on female video artists active in the last 25 years. In their search for the authors, the curators analysed the video archive DIVA Station and looked through the former editions of the City of Women festival.
2018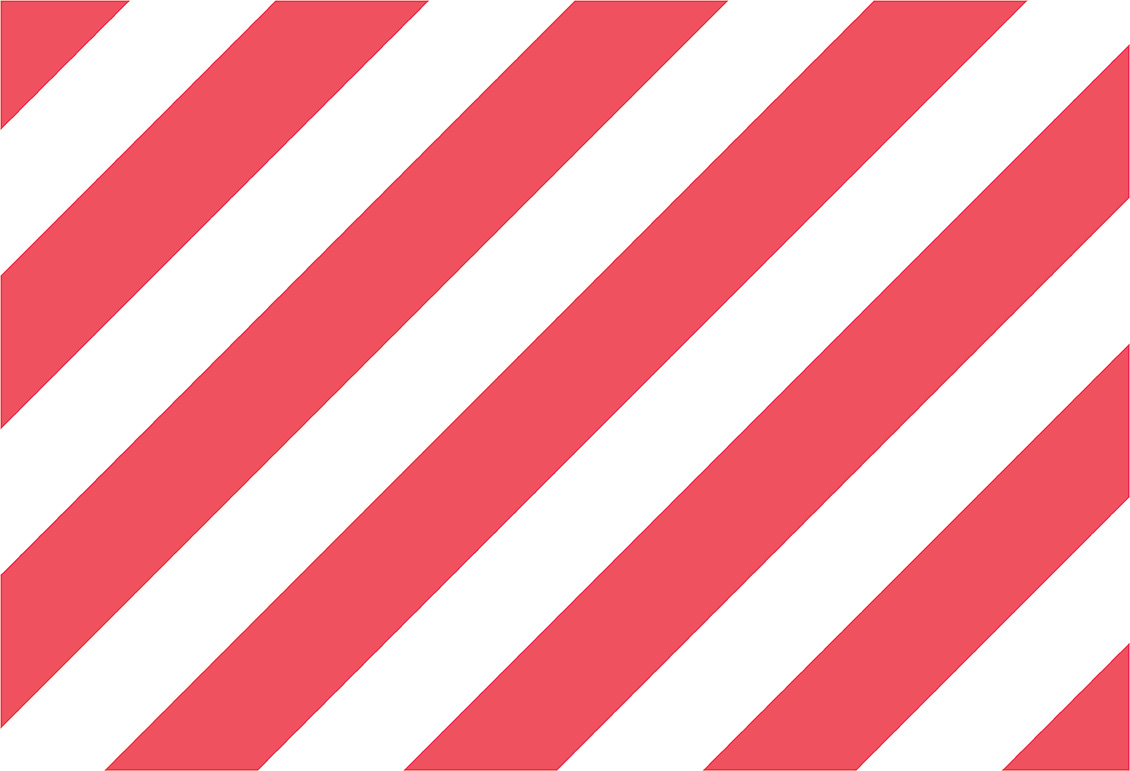 Group exhibition
Curators: Vesna Bukovec and Maja Hodošček
8 May–10 June 2018
Likovni salon Gallery, Celje
The group multi-media exhibition springs from the dialogue of two artists, who share the understanding that the field of art can be one of the possible forms of cooperation within the social phenomena as well as a strategy in promoting change towards solidarity and social equality. Both also operate within institutions. Vesna Bukovec is a co-worker of the DIVA Station, Maja Hodošček is a curator at the Centre for Contemporary Arts Celje. During the preparations for the exhibition, they studied the works in the archive of the DIVA Station, however, the presented selection is not limited merely to the existing archival units.
—
Exhibition
Curator: Barbara Borčić
27 January–25 February 2018
Apollonia, échanges artistiques européens, Strasbourg
The exhibition (as a part pf the project e.city-Ljubljana) consists of nineteen video works, bound to the theme of urban and public space in their everyday dimension but also in its utopian and dystopic aspects.
2017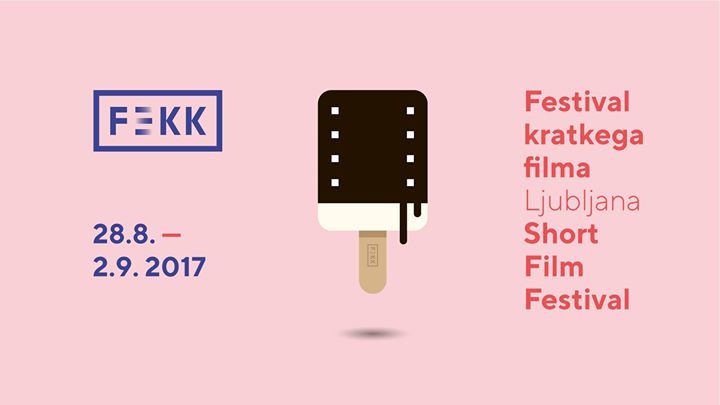 Exhibition, screening, discussion
1 September 2017
Project Room SCCA, Ljubljana
In cooperation with the Short Film Festival FeKK Ljubljana, we prepared the first edition of the laboratory (SCCA LAB), dedicated to the music video. In the SCCA Project Room we set up an exhibition / video ambience – a combination of the DIVA Station (older video clips) with the selection of the FEKK Festival (the newest clips) – with interesting interactions between the sound in the image, between the past and the contemporary.
2016

Exhibition from DIVA Station video and new media archive
Curator: Nika Grabar
15 March–8 May 2016
Vžigalica Gallery, Trg francoske revolucije 7, Ljubljana
Within the context of DIVA Station, an archive of video and new media art, SCCA-Ljubljana is continuously preparing exhibitions with specific themes involving in-depth research. In 2016, the current exhibition curated by Nika Grabar questions the meaning of space in chosen video works by artists Zemira Alajbegović, Neven Korda/Borghesia, Marko Peljhan, Sašo Podgoršek & Iztok Kovač, Nataša Prosenc Stearns, Miha Vipotnik.
2015

Exhibition and presentation
Curator: Barbara Borčić
June 15– July 7, 2015
grey) (area space for contemporary and media art, Korčula, Croatia
Barbara Borčić, curator of the exhibition Race with Time 2. Performance and Video in a Rear-view Mirror, selected works by eight artists (Martina Bastarda / Mateja Ocepek / Nataša Skušek, Mateja Bučar, Ana Čigon, Tomaž Furlan, Marko A. Kovačič, Miha Vipotnik) from SCCA's DIVA Station, video and new media archive. In frame of the exhibition, the presentation DIVA Station – archiving of images and time by the curator took place on June 28, 2015, accompanied by screening of DIVA at Škuc Gallery, a video essay by Nika Grabar.
2014

Exhibition of video works
October 30–November 10, 2014
Museum of Contemporary Art Zagreb (library foyer and media facade)
Two (Videospotting) video programmes met their premiere at Museum of Contemporary Art Zagreb on October 30, 2014. Industrial Landscape (curated by Miha Colner) displays different genres of works and generations of artists from Slovenia that refer to such dark motives of decaying industrial spaces. However, in these works the industrial heritage is interpreted in a more non-dogmatic and ambivalent ways that have not necessarily negative connotations. Feedback Loop (curated by Ida Hiršenfelder) presents the part of video archive which is extremely important for understanding video art and its social impact, but remains almost entirely unnoticed and non-representational. In these works the artists are dealing with experimental use of video language which does not fit into the time limit prescribed by conventional presentation formats at galleries and festivals. Neither do these works fit into the logic of a narrative story line.
—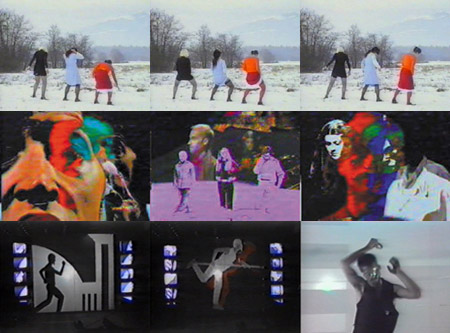 Slovenski gledališki inštitut (National Theatre Museum/Institute), June 5–16, 2014
The relationship between performance art and video art could be schematically demonstrated by four modes: 1) video as a document of performance, 2) video as a part of performance / performance as a part of video, 3) (video) performance, staged only for the camera, and 4) performance made possible only through video, its expressive and technological possibilities for processing and editing.
2009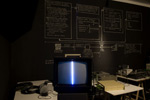 Škuc Gallery, Stari trg 21, Ljubljana, May 28-June 20, 2009
A study exhibition entitled DIVA at Škuc Gallery showcases the DIVA Station archive of SCCA-Ljubljana, presenting it as a 'live archive'. It includes an educational programme, practical demonstrations, theoretical contributions, representative video works, curatorial selections and international collaboration, and also presents theoretical, practical and artistic aspects of audio-visual archives of contemporary art.
2008

Bergen, January 18 – March 2, 2008
The SCCA was invited by The Foundation & Gallery 3,14 from Bergen to prepare the exhibition of research and thematic programs of video art in Slovenia: Videodokument_Presents, Eyedentify Yourself, and Creatures_2.
2006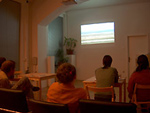 Various sites, May 11, 2006
The exhibition was a part of the world premiere of the Vrnitev (Return) Project organized by Postaje Topolove / Stazione Topolò (The Topolo Station), Italy. The screening of a compilation of 112 one minute video works made in 2004 by artists from all over the world and presenting the "return" to the small village Topolo took place on several sites in Slovenia.
2005

Ljubljana, September 12, 2005
On the occasion of the 12th anniversary of AKC Metelkova mesto (Authonomous cultural centre Metelkova City) the SCCA-Ljubljana invited friends, colleagues, collaborators and other visitors to the Project Room to attain an opening of exhibition of video works. The program included various genres from video travelogue and home video to video installation.
2004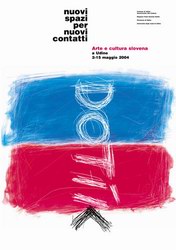 Udine/Videm, Italy, May 13, 2004
The exhibition of Slovene video art accompanied by the lecture at Dotik Festival presented selected works from the thirty-five years of video history, characterised by their capacity to speak without words and function through images and sound in the ambience of an old shelter.
2002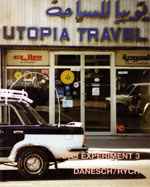 Ljubljana, June 28-29, 2002
The program consisting of one short film and eight videos was a part of Utopia Travel, a mobile videotheque with selections of films and videos from ten cities of Africa, Azia and Europe.