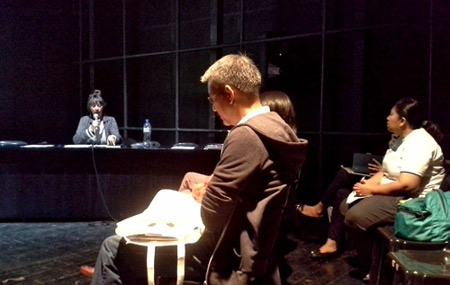 Presentation and screening
August 5, 2015
Blackbox, De La Salle College of Saint Benilde, Manila
Barbara Borčić presented DIVA Station and Videospotting program in frame of the exchange program Curating-In-Depth in Manila, while Ricky Orellana presented Philippines audiovisual archive Mowelfund; the presentations were followed by projections of works from both archives: program Diva Station Presents and program of short films from Mowelfund. As a part of the Curating-In-Context symposium organised by Planting Rice the event was presented under the name Problematizing Experimental and Archival Practices in Video and Film. That was the first encounter with video art in Slovenia for the Philippines public and with Philippines film production (including films by John Torres) for us from Slovenia.
The event was organised by SCCA-Ljubljana /DIVA Station, video and new media archive in cooperation with Planting Rice (Manila).